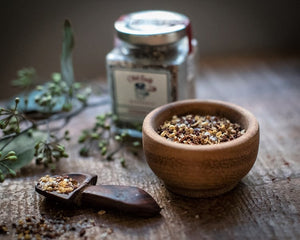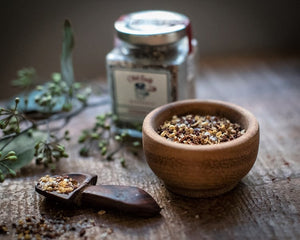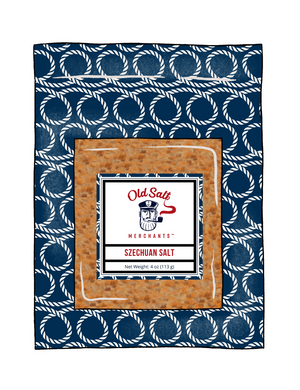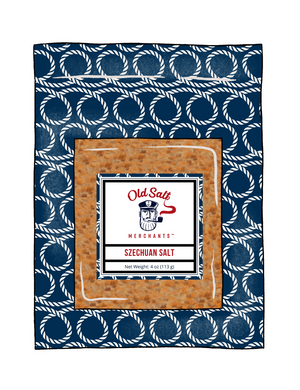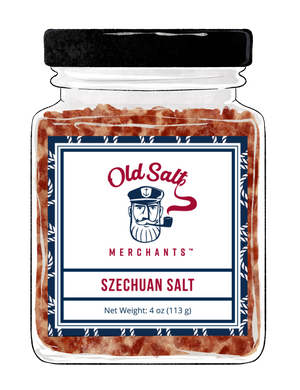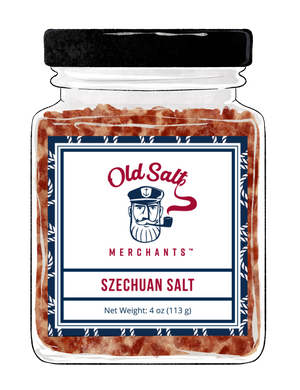 On Sale
Szechuan Salt
Dutch's tongue was slightly numb. No, not from the spiked Rum & Cola Tea he'd been drinking. Rather, he had just enjoyed an aromatic stir-fry with our Szechuan Salt.  Reminiscent of a recent trip to China, Dutch combined the mildly spicy Szechuan pepper with the lightly tangy flour de sel (French Sea Salt). This marriage of flavors is perfect on fish, stir-fried vegetables or even mixed into freshly steamed rice.  Szechuan Salt adds a beautifully bright and aromatic flavor as a finishing touch to almost any dish.  You too can enjoy this exotic taste experience without having to brave the high seas.
Net Weight: 4.0 oz (113 g)
Szechuan Peppercorn, French Sea Salt Country of Origin: China (Peppercorns), France (Sea Salt)
Free US shipping for all orders over $100+. Use code "ship4free" at checkout.