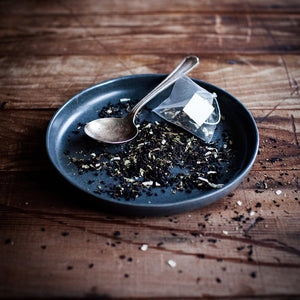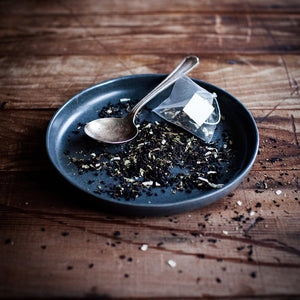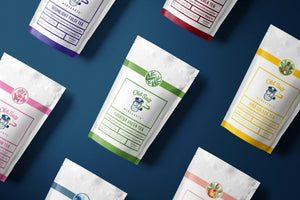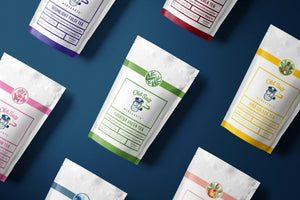 On Sale
Pina Colada Tea (LOOSE LEAF)
Black tea soaked in dark rum, pineapple and coconut. 3.0 ounces of loose leaf tea in a standup pouch.  

Tasting Notes: It's said renowned Puerto Rican pirate Roberto Cofresi, he who could defeat men and was loved by women, first devised a concoction of hard rum, pineapple and coconut to boost morale of his restless crew. Our Pina Colada blend offers these same soothing natural flavors in a premium Ceylon black tea. Down the hatch!
Enjoy by heating water to 180-190 degrees, pour over the teabag.  Steep for 3-5 minutes to your desired flavor. 
Large leaf ceylon, coconut, stevia leaf, natural rum, coconut and pineapple flavors
Free US shipping for all orders over $100+. Use code "ship4free" at checkout.
Pina Colada Tea (LOOSE LEAF) Reviews