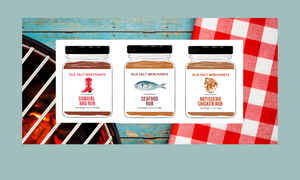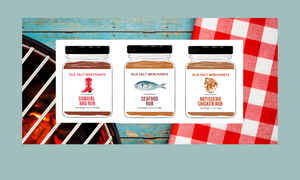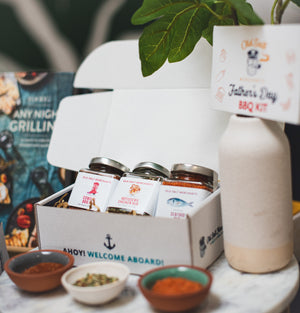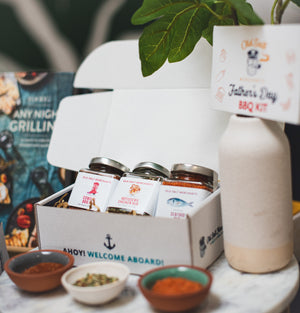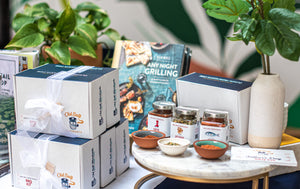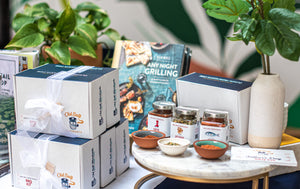 On Sale
BBQ KIT
Curated for the Grill Master in mind, this mouthwatering BBQ set includes our Cowgirl BBQ Rub, Seafood Rub, and a Rotisserie Chicken Rub. We can't for you to try these big bold flavors during your next BBQ feast.  This set comes in a customized gift box as an added bonus. Yahoo! 
Gift set with three spice blends including Cowgirl BBQ Rub, Seafood Rub, and Rotisserie Chicken Rub
Cowgirl BBQ Rub -dark chili powder, paprika, brown sugar, sea salt, cumin, and black pepper. Seafood Rub - brown sugar, sea salt, chili, black pepper, lemon peel, yellow mustard seed, coriander, lemon juice powder and garlic. Rotisserie Chicken Rub - garlic, chili, onion, sea salt, basil, oregano, rosemary, thyme, sun dried tomatoes and black pepper.  Try it on grilled onions, whole chicken, seitan or even on roasted cauliflower.
Free US shipping for all orders over $100+. Use code "ship4free" at checkout.