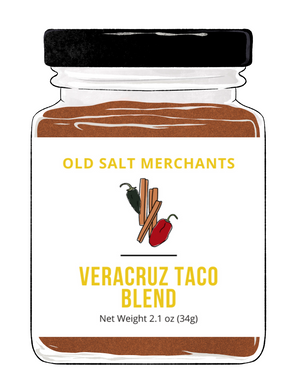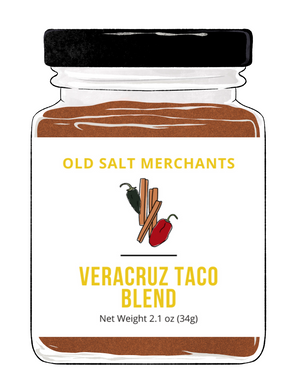 On Sale
Veracruz Taco Blend
Our innovative
Veracruz Taco Blend
takes taco seasoning to a whole new level.  With a fusion of flavors inspired by warm notes of cumin and zesty chili, we think this is the most amazing blend on the planet.  Try in on tofu, chicken or beef. Pair it with your favorite taco topping, such as fresh cilantro, diced onions, shredded cheese, salsa, guacamole, and elevate your taco experience.
Net Weight: 2.1 ounces (34g)
Chili, Sea Salt, Cumin, Garlic, Onion, Brown Sugar, Mexican Oregano, Tomato, Black Pepper, Citric Acid, Bay Leaves
Free US shipping for all orders over $100+. Use code "ship4free" at checkout.
Veracruz Taco Blend Reviews