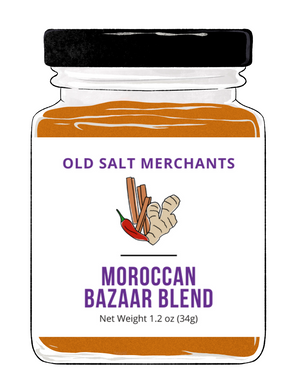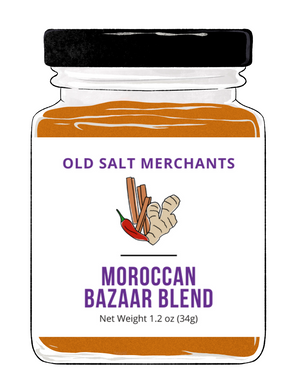 On Sale
Moroccan Bizarre Blend (Ras El Hanout)
This complex aromatic spice blend is famously known and translated into "head of shop".   It's bold, warm, earthy, with bitter and sweet notes and just perfect for tagines, on lamb, fish or vegetables.
Net Weight: 1.2 ounces (34g)
Chili, Cinnamon, Cumin, GInger, Turmeric, Coriander, Green Cardamom, Black Pepper, Allspice, Mace, Rosebuds. White Pepper, Nutmeg, Saffron, Cloves, Bay Leaves
Free US shipping for all orders over $100+. Use code "ship4free" at checkout.
Moroccan Bizarre Blend (Ras El Hanout) Reviews