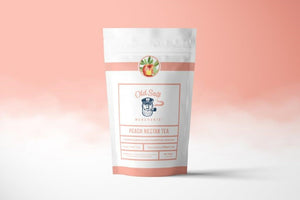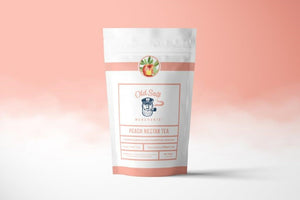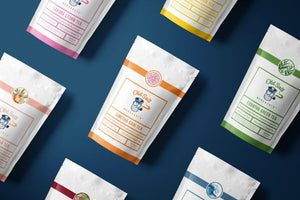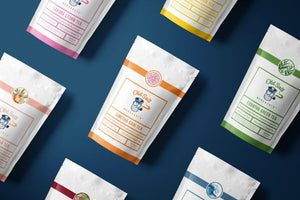 On Sale
Peach Nectar Tea - LOOSE LEAF
Bring some peachy sunshine to your day.  This balanced peach tea is the perfect summer drink.  3.0 ounces of loose leaf tea in a stand-up pouch.
 Tasting Notes: This flavorful black tea is bright and crisp with sun-ripened flavor of peaches counterbalanced by bold and brisk notes.  Made with Ceylon black tea, marigold petals, peach bits, and natural peach flavor. 
Enjoy by heating water to 180-190 degrees then pour over tea ball  Steep for 3-5 minutes to your desired flavor.   For Ice tea, brew like hot tea and let the tea sit out for at least one hour, then refrigerate. 

3.0 ounces loose leaf tea
Blend of Large Leaf Ceylon, Marigolds, peach bits, and natural peach flavor
Free US shipping for all orders over $100+. Use code "ship4free" at checkout.
Peach Nectar Tea - LOOSE LEAF Reviews