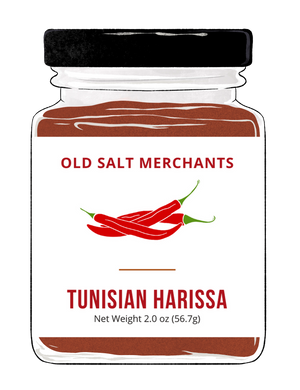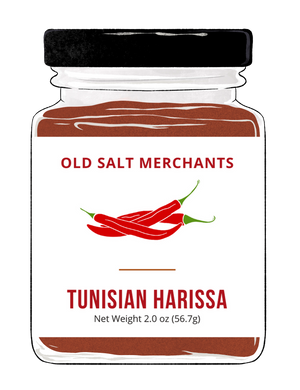 On Sale
Tunisian Harissa
Tunisian Harissa is the cornerstone of African Middle East dishes, originally rooting from Tunisia. The Dehydrated Chili paste composed of rich Chili peppers are first toasted, then blended with olive oil, spices, and garlic to create a unique blend that is smoky, sharp, and tangy. Perfect to pair with roasted vegetables, burgers, yogurt, pasta, and rubs. 
Net Weight 2.0 oz (56.7g)
Chili California, Garlic, Cumin, Chili New Mexico, Coriander, Chili Cayenne, Sea Salt, Citric Acid
Free US shipping for all orders over $100+. Use code "ship4free" at checkout.