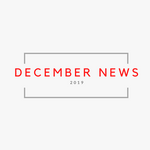 The 12 Recipes of Christmas
Dear friends,

We hope you enjoy our holiday video! Here at Old Salt Merchants, we've been thinking of our own version of The 12 Days of Christmas: "On the first day of Christmas, my true love gave to me…"  We found 12 days of holiday recipes that you might enjoy over the next few weeks! Happy cooking and baking! 
Wishing you and your family all the best this holiday season. 
Warmly,
The Crew at Old Salt Merchants 
Still time to shop before the year is over.  Order today.  

  Free US shipping on all orders over $45 until 31 Dec 2019. 
Please pass the salt, sugar and tea from Old Salt Merchants. 

Always the right gift. 
Thank you.
Makers Row: Every Day in December -12-5pm  1910 Fourth Street, Berkeley 
TEA IS ALWAYS A GOOD IDEA THIS TIME OF YEAR.  
As cooler weather arrives, we find ourselves grabbing our cozy sweaters and hot mug of tea.  Treat yourself or someone you love. 
 
Copyright © *|CURRENT_YEAR|* *|LIST:COMPANY|*, All rights reserved.
*|IFNOT:ARCHIVE_PAGE|* *|LIST:DESCRIPTION|*

Our mailing address is:
*|HTML:LIST_ADDRESS_HTML|* *|END:IF|*

Want to change how you receive these emails?
You can update your preferences or unsubscribe from this list.

*|IF:REWARDS|* *|HTML:REWARDS|* *|END:IF|*