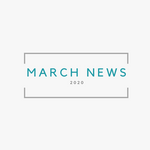 Dear Friends,

We hope this finds you happy and most importantly, healthy.  As we move through March, and handle the coronavirus outbreak, many of us will take it upon ourselves to stay home.  As we do so, we look ahead to brighter, spring days and appreciate the comforts of home cooking.  Here at OSM we wish you and your family a safe and healthy month and we are fully stocked and ready to deliver some delicious salts, sugars and teas your way.  We know your focus is on tending to your family and preparing some flavorful, healthy meals and drinks.

This month we have a limited edition Matcha Tea Salt.  This is the perfect marriage of sel gris (grey sea salt) with premium matcha tea powder made from leaves that come from Kyoto, Japan. While the many uses of this salt may not be readily apparent, we often use this green and slightly umami flavored salt over baked seafood, raw, steamed or tempura vegetables, egg dishes, black rice and, you guessed it, matcha crepes.  Check out this easy recipe that you can quickly pull together for the family.     

And lastly, if you haven't had a chance to check out our newly designed recipe page.  Need something special to cook this weekend? It's all there.  We hope you like it!  

Thank you for your continued support.  Stay well. We're thinking of you and wishing you all the best.  We're happy to have you as part of our community.  

Warmly,
The Crew at Old Salt Merchants 
Something Sweet.  
Wild Blueberry Sugar & Sweet Onion Sugar work perfectly on top of any cookie or scone.  Give them a try!
  Free US shipping on all orders over $59. 
Please pass the salt, sugar and tea from Old Salt Merchants. 

Always the right gift. 
Thank you.
Events: 
We hope to be back on the road in April. Check out our events page and mark your calendar for all of our exciting shows!  Come say hello! 
INDIE Market 
(Wholesale Show)
Craneway Pavilion
1414 Harbour Way S., Richmond, California 
NEW DATES: Sat-Mon, June 6, 7, & 8 2020 (11 am - 4:00 pm) 
 
Renegade SF
2 Marina Boulevard, San Francisco, California
PENDING: Sat & Sun, April 4 – 5, 2020 (11:00 am – 6:00 pm)

Renegade LA
Los Angeles State Historic Park
124 North Spring Street, Los Angeles, California
PENDING: Sat & Sun, April 18-19 2020  (11:00 am to 6:00 pm)
Renegade Austin
Fair Market
1100 E. 5th Street, Austin, Texas
Sat & Sun, May 9 & 10  2020 (11:00 am to 6:00 pm)
Unique Markets Summer Show 
Los Angeles 
Sat, & Sun, Aug 1-2 2020 (10:00 am to 6:00 pm)

Country Living Fair
Green Door Gourmet Farm
7007 River Road Pike, Nashville, Tennessee 
Fri, Sat, & Sun, Aug 14-16  2020 (11:00 am to 6:00 pm)
Pour yourself a cup of tea, reconnect, & take care of yourself.  
 
Copyright © *|CURRENT_YEAR|* *|LIST:COMPANY|*, All rights reserved.
*|IFNOT:ARCHIVE_PAGE|* *|LIST:DESCRIPTION|*

Our mailing address is:
*|HTML:LIST_ADDRESS_HTML|* *|END:IF|*

Want to change how you receive these emails?
You can update your preferences or unsubscribe from this list.

*|IF:REWARDS|* *|HTML:REWARDS|* *|END:IF|*