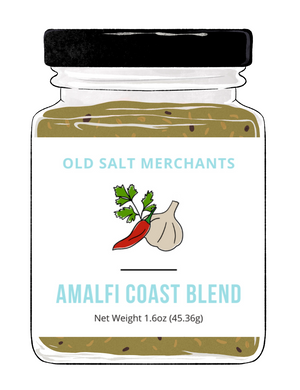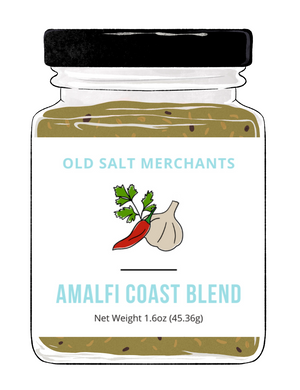 On Sale
Amalfi Coast Blend
Amalfi Coast spice blend is a flavorful mixture inspired by Italy's coast. This savory blend uses chili pepper flakes, garlic, parsley and sea salt and captures the essence of the Mediterranean with its fragrant and zesty notes.  It's delicious on pasta, seafood, grilled vegetables or mix with olive oil for a delicious paste.
Net weight 1.6 oz (45.36g)
Garlic, Parsley, Sea Salt, Chili
Free US shipping for all orders over $100+. Use code "ship4free" at checkout.
Amalfi Coast Blend Reviews